19.03.2020
"Maintain supply chains to ensure the care of people"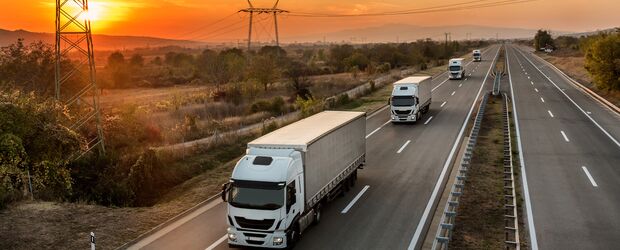 shutterstock
To combat the corona pandemic, the mechanical engineering industry will continue to ensure the operation of vital infrastructure. To this end, supply chains must be maintained.
The fight against the corona pandemic can only succeed if, on the one hand, people adhere to the recommended behaviour patterns and, on the other hand, industry can continue to fulfil its task of providing the infrastructure necessary for life. "Mechanical engineering in particular is now of crucial importance. The role of mechanical engineering as an actor behind medical care, logistics chains and the food industry should not be underestimated. Our companies must ensure that food, medicines or protective clothing can continue to be produced, that power plants remain on the grid or that cleaning vehicles can operate. To achieve this, it is essential to maintain the supply chains", says VDMA President Carl Martin Welcker. The industrial supply chains are strongly intertwined in Europe. That is why politicians, especially in the European Union, must continue to ensure the free flow of goods. "And we must be able to send our service staff to work in our country and abroad," Welcker stressed.
"Our companies must ensure that food, medicine or protective clothing can continue to be produced, that power plants remain on line or that cleaning vehicles can operate".
However, companies also need further forecasts from politicians on how the crisis will develop. "We depend on clear announcements as to how the figures on infections are to be interpreted and what measures are still to be taken. In the near future, politicians must show us what targets they are aiming for. We need this clarity to be able to fulfil our duty of care for our employees. To this end, we also wish for a close exchange with politicians", Welcker demands and adds: "Plant closures are a last resort, of which the consequences on the health and care system must always be considered".
The mechanical engineering industry welcomes the Chancellor's speech and acknowledges the primacy of politics. "As entrepreneurs, we are living up to our social responsibility and are taking all measures to protect our employees and society as a whole, which will lead to the fastest possible overcoming of the crisis," says the VDMA President. The mechanical engineering sector, which is dominated by medium-sized companies, is doing everything in its power to support the German government and the European Commission in their efforts to slow down the spread of the virus. "As the largest industrial employer in Germany, we are aware of our responsibility here."